This Contested Land Events
Join me to talk about passion for protecting places and to celebrate This Contested Land. I hope to see you at one of these events!
April 20, 2023 • Mammoth Lakes, CA • Eastern Sierra Interpretive Center
A discussion with Deanna Wulf, the person behind campaign for Range of Light National Monument
May 7, 2023 • Bay Area Book Festival • San Francisco, CA
Places Worth Fighting for: Preserving Public Lands, with authors McKenzie Long, Dean King, & Jerry Emory
May 18, 2023 • Grand Rapids, MI • Schuler Books
a discussion with Marshall Kilgore, the Director of Engagement at the West Michigan Environmental Action Council
June 17, 2023 • Madison, WI • Leopold's Book Bar and Cafe
Book Trailer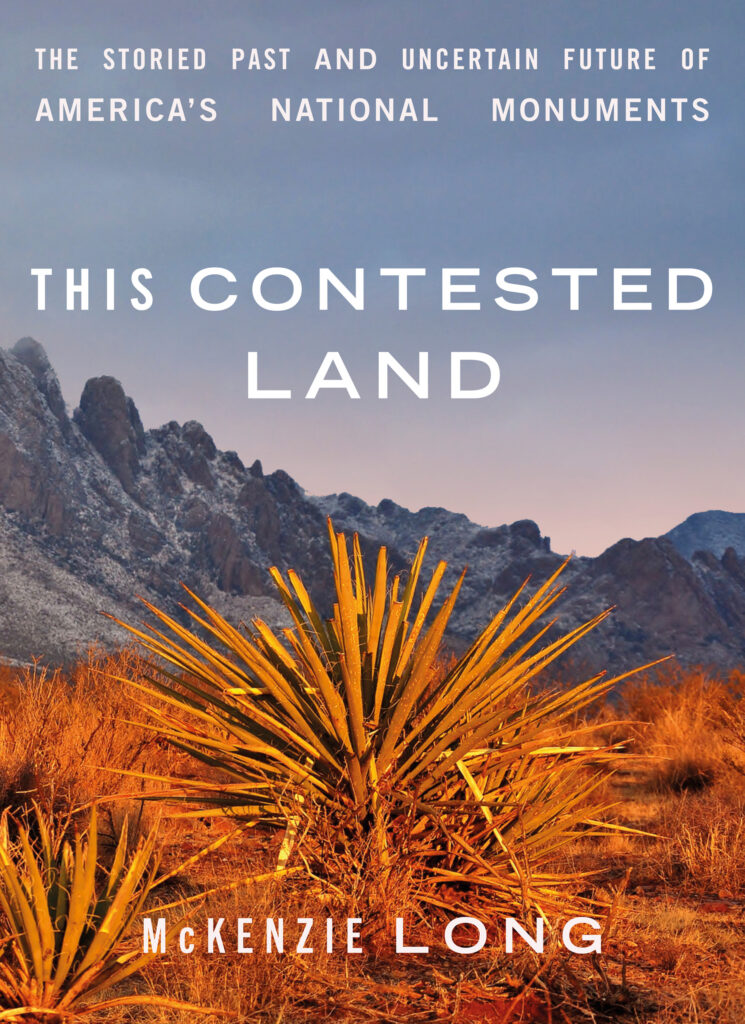 Press Related to This Contested Land
America's National Parks podcast hosted me on their show and we had a great discussion.
National Parks Traveler wrote a really complimentary review of my book.
My favorite discussion with an old friend was turned into two great podcasts: a shorter, more edited show at Plug Tone Outdoors and the complete conversation at the Power Company Climbing Podcast.